Aurora Energy's electricity distribution network supplies the majority of Ōtākou.
We own and manage the local network of poles, power lines, underground cables, substations and other equipment that distribute electricity from Transpower's national grid to power your home, business and the wider community, across Ōtākou in Ōtepoti Dunedin, Central Otago, Wānaka and Tāhuna Queenstown to over 200,000 people.
Here's some stats
93, 785 / customer connections
53, 589 / power poles
7,252 / distribution transformers
39 / zone substations
$730.06 / in assets
*As at June 2022
A more detailed, interactive map showing the boundaries of each of Aurora Energy and the other electricity distributors is available on the Electricity Network Aotearoa website here:
Please note you will need to see the Aurora Energy network boundaries.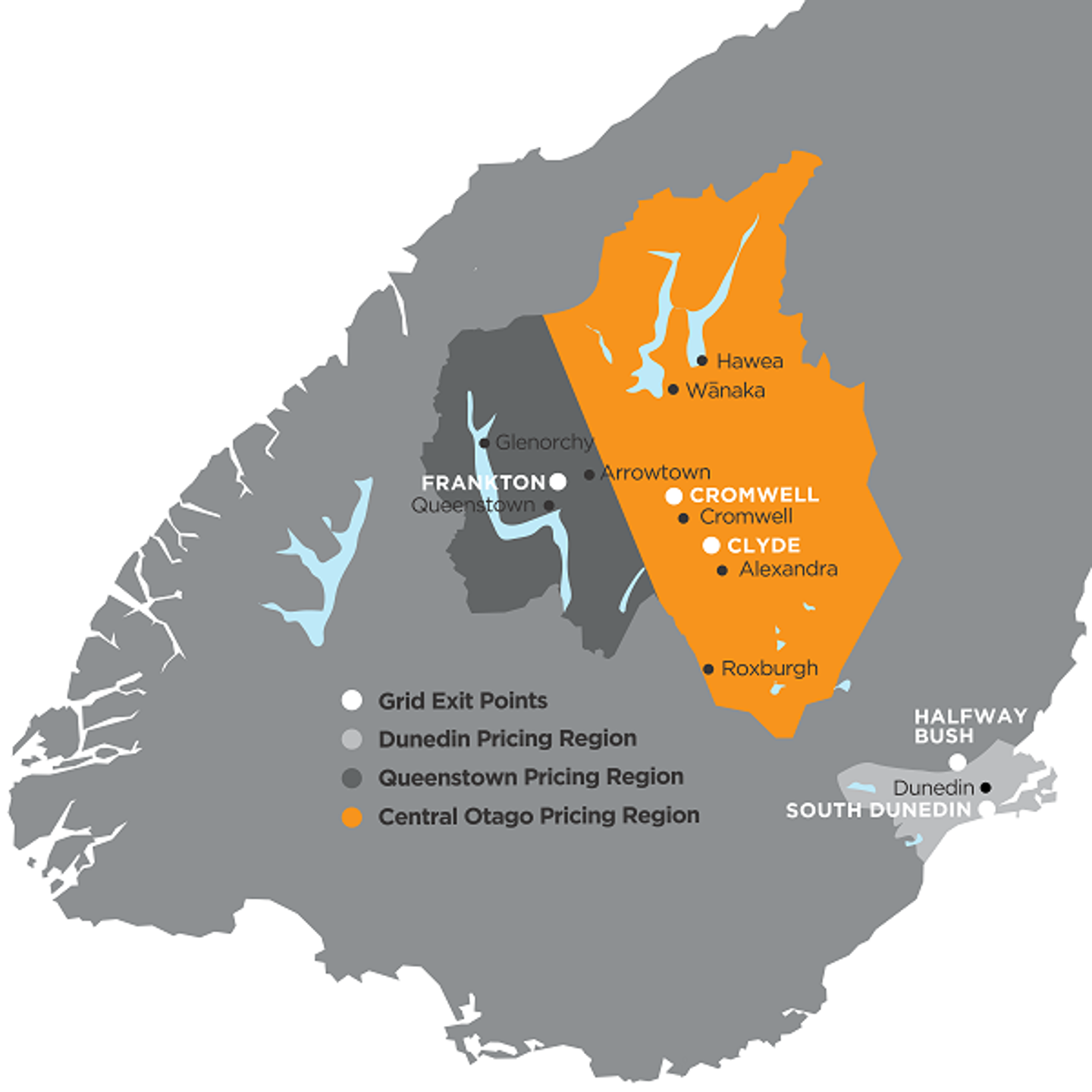 How does electricity get to you?
There's a lot that goes into bringing light and heat to your home or business. We're part of a wider supply that is responsible for connecting your property with electricity.
The electricity industry can be broken into four main areas – generation, transmission, distribution and retail. Distribution lines companies like Aurora Energy connect to Transpower's national grid and distribute the electricity to customers through their local networks. Retailers (who you pay your bill to) sell electricity to customers and you pay for the electricity you use.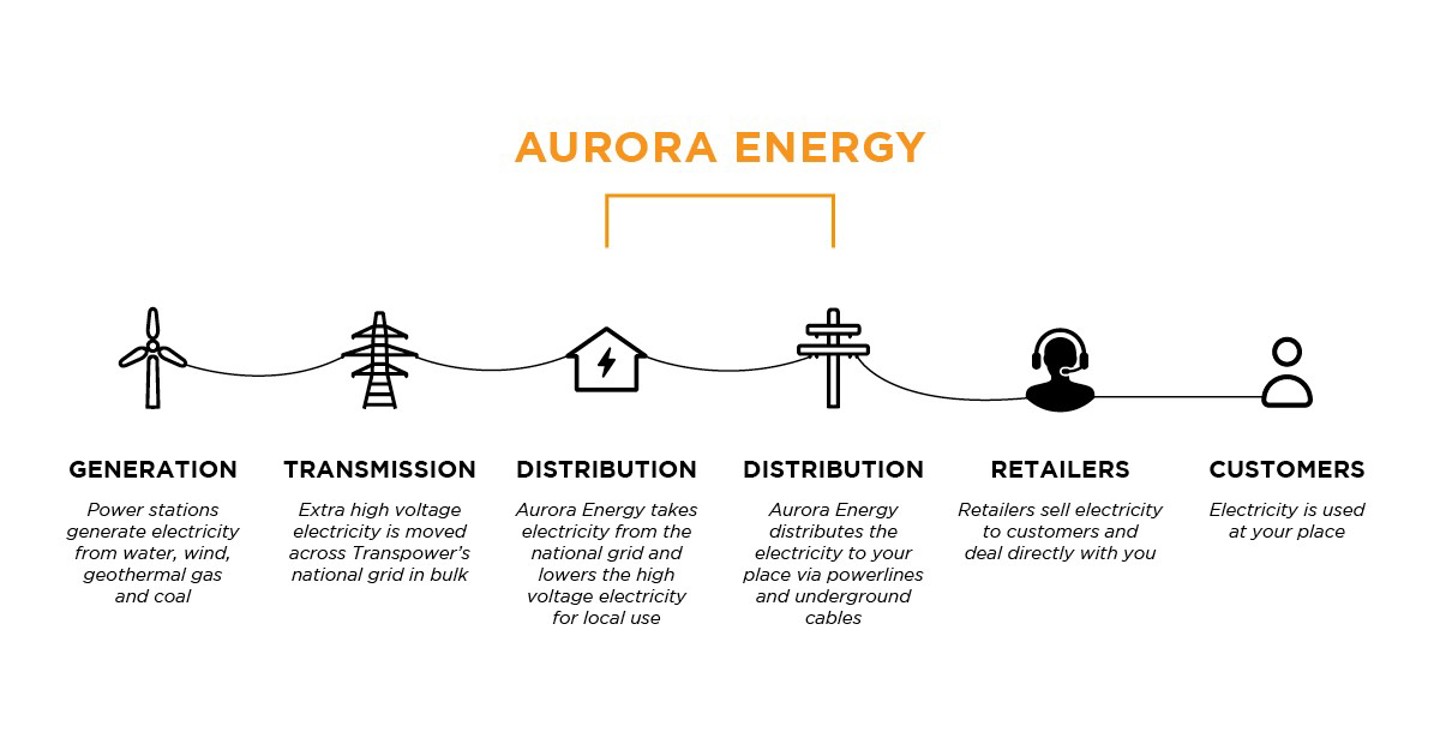 How exactly does electricity get from where it's made to you?
Electricity distribution in Aotearoa New Zealand
Aurora Energy is one of 27 electricity distribution networks that supply New Zealand communities.